You are receiving this Career Guide because you are a recent Graduate of the Barbizon School of Modeling & Acting.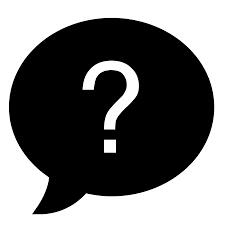 WHAT HAPPENS AFTER I GRADUATE FROM BARBIZON? HOW DO I PREPARE FOR A SUCCESSFUL CAREER?
Becoming a Barbizon Graduate is exciting! Congratulations and welcome to the industry. To prepare for a successful modeling and acting career, you will first need your marketing materials.
We recommend all models and talent have at least one professional headshot for castings and project submissions, in addition to regular snapshot photos for agency files. You can read more about headshots 👉 here.

If you are pursuing modeling, you must have a portfolio with two or more professional full-length photos, including your headshot or beauty shot. Fashion agencies may request regular snapshot photos, commonly known as "digitals/polaroids." Please always carefully follow any submission instructions provided by each agency. Comp cards are also often required for any in-person castings.

If you are pursuing acting, dancing and/or singing, you must have a resume. No exceptions. If you need help formatting your resume, please refer to our curriculum template 👉 here. TIP! Always spell-check your resume for typos.

All models and talent should consider creating an Instagram page for additional exposure, networking, and collaboration opportunities. If you are under the age of 18, we suggest a parent or guardian monitor your account.

It is optional to have a website page and it is not important when you are first starting out but it can support your career as you begin to grow.
---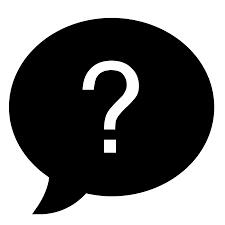 I HAVE MY MARKETING MATERIALS! WHAT SHOULD I DO NEXT?
If you have professional marketing materials, the next step is to begin building your resume and/or portfolio. One of the best ways to do this is to join one (or more) of the casting sites below and self-submit for projects.
Click on any casting site below to visit their website.

BACKSTAGE
(for actors and models)

CASTING NETWORKS
(for actors and models)

DIRECT SUBMIT
(for actors and models)

ACTORS ACCESS
(for actors only)

CASTING FRONTIER
(for actors only)

PLAYBILL
(for theatrical actors only)If you are interested in background/extra work, you can also register with these castings sites:

CENTRAL CASTING
(for background/extras)

GRANT WILFLEY
(for background/extras)The casting sites above charge a monthly/annual fee, except for Playbill and the background sites, which are free. We recommend visiting all sites to decide which one(s) might be right for you.

⭐ IMPORTANT
Keep in mind—most castings will be found in the bigger markets. If you live in one of the smaller markets, there may be fewer opportunities.
---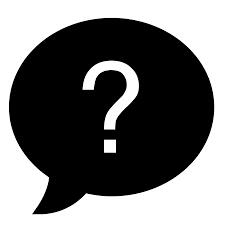 WHAT OTHER WAYS CAN I GET EXPERIENCE AND EXPOSURE?
If you live in a smaller market or are not ready to join the casting sites, and/or if you are looking for additional ways to get experience and exposure, we encourage you to continue your career development by participating in a few of the following activities:
Showcase Events

After-school Theater or Performing Arts Programs

On-camera Classes

Student Films

Reading plays and acting books

Summer Acting Camps

Church Choirs or local Community Theaters

Talent or Pageant Competitions

Industry Seminars | Meet N Greet

Networking Events

Model Test Shoots (*TFP)

Internships at agencies, casting offices, studios, etc.

Instagram collaborations
*Trade For Photos - This is a great way to build your portfolio at no cost. It means a photographer is building his/her portfolio and will photograph you so you can build your portfolio. The trade is photos for both of you.
---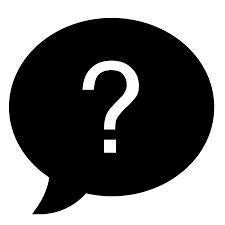 IS BARBIZON AGENCY MY AGENT? DO I NEED AN AGENT?
The Barbizon Agency welcomes all Graduates to the agency and is currently accepting submissions from the age of 5 years through adult.
If you are interested in joining the agency, please submit your information and marketing materials 👉 here.The Barbizon Agency cannot provide a guarantee of representation or work, as no agency can. However, they believe in every Graduate and are committed to offering the necessary professional guidance and direction to help you pursue your career.TIP! Agents expect a high level of commitment from the models and talent they represent. You will need to have a flexible schedule and availability to accept castings and bookings as needed, or it will be difficult to book you for jobs. If you are under the age of 18, a parent/guardian must also accompany you.Finding time for everything can be very overwhelming, especially if you have work, school, or other obligations that take priority. If you or your parent/guardian have limited availability, you might not be ready for representation with an agency. Focus on the casting sites and other activities instead. Stay involved in your career development and continue to build your resume and portfolio, and representation will happen naturally.
⭐ A MESSAGE FROM THE BARBIZON AGENCY
There are absolutely NO fees to join the Barbizon Agency. We only make a commission-based percentage if we book you for work.If you live in one of the smaller markets, the Barbizon Agency will have fewer opportunities for you. Please consider seeking additional agency representation local to your city/state to help develop your career.If you would like to learn more about the Barbizon Agency and how to navigate the industry, please visit our FAQ page 👉 here.
REMINDER !
Agencies only make a commission when they book you for work. If an agency asks you to pay a fee upfront for representation, they are not a real agency.
---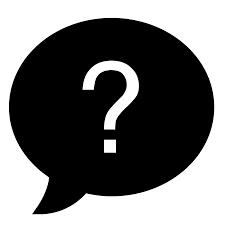 WHAT IF I AM UNDER THE AGE OF 18? DO I NEED A CHILD PERFORMER PERMIT?
If you are under the age of 18, you must have a Child Performer Permit for the state you are working in. You cannot be hired without your permit. Please see below for more information about your state's permit laws.
(For New York, please apply for the 12-month permit. DO NOT apply for the 15-day permit.)
---
I WOULD LIKE TO CONTINUE MY CAREER DEVELOPMENT WITH BARBIZON. DO YOU OFFER ANY OTHER PROGRAMS OR OPPORTUNITIES?
Yes! In addition to our modeling, acting, singing, and dancing classes, we also offer the following—

✨ NY Showcase
3-day intensive that includes industry seminars, runway, commercial and monologue performances, and a Meet N Greet with agents.

✨ Broadway at Barbizon
After-school musical theater program every Wednesday evening, for all ages.

✨ Resume Building Opportunities
Casting notices and agency Open Calls sent to your email.

If you would like more information on any of the above, please contact: [email protected]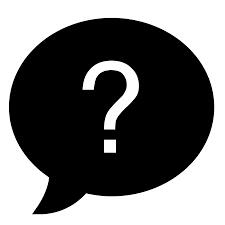 IS THERE ANY OTHER INFORMATION I SHOULD KNOW ABOUT? WHAT IF I HAVE OTHER QUESTIONS?
The Barbizon School of Manhattan and Barbizon Agency would like you to stay in touch with us throughout your career. We are excited to share in your journey, and we are happy to answer any questions you may have along the way.
---
This Career Guide has been provided as a courtesy to Barbizon Graduates.
© Barbizon School of Modeling & Acting, 1501 Broadway, Suite 510, New York, NY 10036
Tel 212 239 1110